WELCOME TO NEW YORK CARGO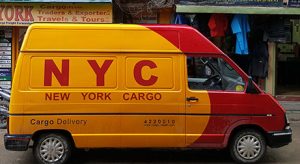 New York Cargo PVT. LTD, Freight Forwarding Agent, offer a single- source solution to manage your transportation and freight giving you the capacity to extend your business horizon beyond the Nepalese Skyline. Our expert and dedicated staffs can design the most effective solution for your company to expand your business using a vast network of air, ocean, rail or road transportation modes.
Being one of the most leading and successful service provider companies of Nepal, New York Cargo PVT. LTD was established in 2005 under the company's act of His Majesty's Government, with a view to service the increasing demand for freight forwarding activities & for custom clearing agent too. It was successfully founded by Mr. Jeevan Pandey. From its foundation it has been successfully and smoothly providing its services to both national and international customers by maintaining customer loyalty.
At New York, our business objective is to provide world class transportation services of all modes for our customers while, at the same time, providing a professional and friendly work atmosphere for our customers and employees.
From the desk of MD
Today's market is too dynamic and competitive. Especially in condition of Nepal, the entire economy is being sustained by service sectors. Every another day brings a lots of challenges to us in terms of attracting and retaining customers. So, to cope with this environment New York Cargo, always valued its customers as a god. Our main motto is customer's satisfaction in terms of our service. We provide cozy and warmly environment to both our customers and employees where they do their work in much efficient manner. Quality maintenance is our motive by maintaining professional identity. These are the esoteric success of New York Cargo which has made it one of the leading international freight forwarder of Nepal.

I welcome all people to be part of us.
Jeevan Pandey
Managing Director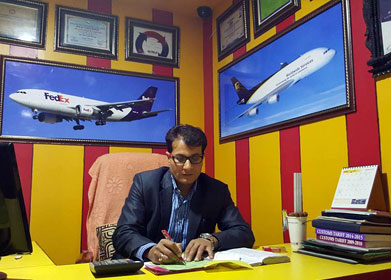 Services
Anything you need to deliver, in any corner of the world

Get Your Quote in about 10 Minutes. It's quick and easy - and your information is secure or
Call us @ +977 9851015039